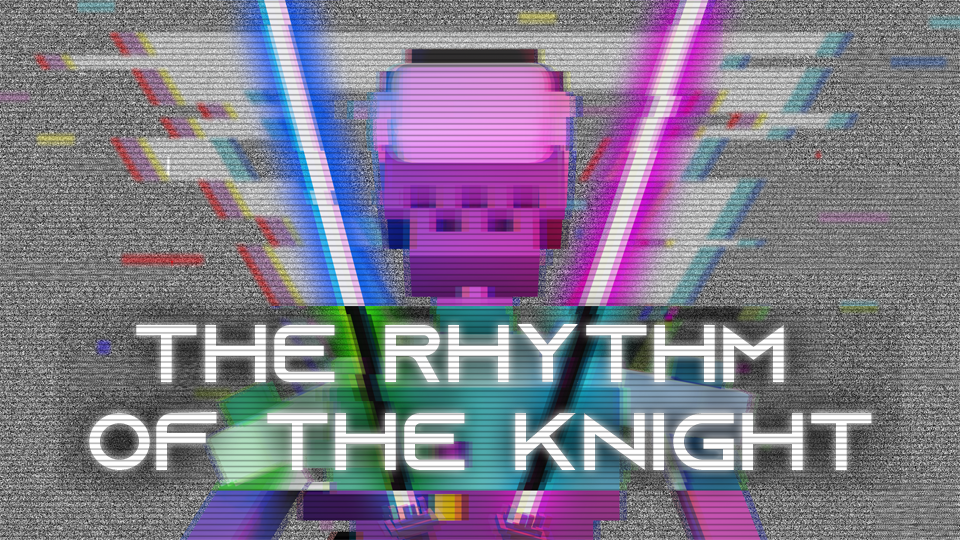 The Rhythm of the Knight
A downloadable game for Windows and Android
🎵 This is the rhythm of the knight ! 🎵
ROTK is a VR rhythm game based on your reflex and lightsaber skill.
Deflect shots, slash projectiles, slash enemies, dodge obstacles, use your powers to break others. All this to the beat of a dark techno song in hand-crafted levels designed to match the music.
🔥 Features
Makes you feel epic - Deflect the shots like a jedi, slash your enemies, destroy walls with force impulse. You'll feel so powerful you won't want to stop.
Designed by hand levels - All the levels are hand crafted to be unique and fit each song
Six stages declined in 3 difficulties to match the skills of everyone
Improve your skill in a configurable training module and master your lightsaber
---
🎁 Free Oculus & Steam Key
The game is the game is now available on Oculus AppLab and Steam, if you buy it on itch.io, you'll get your free key for both platform.
---
⚠️ Disclaimer
The PC VR version is only compatible with Oculus Headset for now (Rift / Rift S / Quest+Link)

---
Come to discord if you want to share, feedback or stay informed about the game development : https://discord.gg/2W7zW86
Purchase
In order to download this game you must purchase it at or above the minimum price of $9.99 USD. Your purchase comes with a Steam key. You will get access to the following files:
The Rhythm Of The Knight - Oculus Quest - DRM Free
868 MB
The Rhythm Of The Knight - PCVR (Oculus) - DRM Free
Download demo
Comments
Log in with itch.io to leave a comment.
This was a really fun and interesting demo that felt very close to the games "Brisk Square" and "Pistol Whip"

The game was very enjoyable and the voxel like aesthetics were a great touch too , it will be cool in the future if there were more customisation offers on the lightsaber and glove (i assumed it was a glove i could be wrong) maybe even being able to use the force to punch through enemies, pick them up or even have the glove sprout claws to slice the enemies apart, maybe the points can be used that you earn for cosmetics to incentivise replayability.
There is also of course other things that can be added that may help newer players find the rhythm (similar to Pistol Whip) where the map pulses to the beat of the music and also adding in a health bar where you have to cut so many enemies to get your health back.
The game has a lot of potential to be something quite unique in the market and would fit nicely with the rhythm genre that is already out there, i only wish the demo was a little longer and had another song to try out but overall it was a great experience, there are not many creators making VR games at the moment so this is refreshing to see as it won't be long before VR is a normal thing.
Hi !

Thank you for your feedback (and the video :D)

Indeed, for the gameplay there are few things I'll add. Pushing near enemies with the force is planned.
BTW I already tried the enemy "picking" with the force. This mechanic doesn't work very well, it's too "sandboxy" also it breaks the flow and the fast pace.
Cosmetic may be added at the very end, but probably not at the game release.
Of course I'm also working on a more interesting gameplay loop (damages, recover, death) and UI.